Meet Our Friendly Atlanta, TX Dental Office Staff
The first thing you will notice when you walk into Giesler Family Dentistry is the incredibly friendly and inviting atmosphere. Members of our staff have been hand-picked to provide you the best possible experience during your visit to the dentist. Our team is proud to serve the Atlanta and Texarkana area! Learn more about our team below.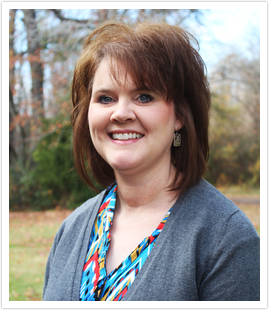 Kim, Office Manager
Kim began working at Giesler Family Dentistry in 1984 as a dental assistant. She now spends most of her time making sure everything runs smoothly in the clinic. She is our glue, holding it all together behind the scenes. Kim is a lifelong resident of Atlanta and feels blessed to work in an office where we consider each other a second family - coworkers and patients included. Kim is married to Dale and they have one son, Matthew, a daughter, Jordan, and one grandson. In her spare time, she enjoys spending time with her family, reading, and estate sale shopping.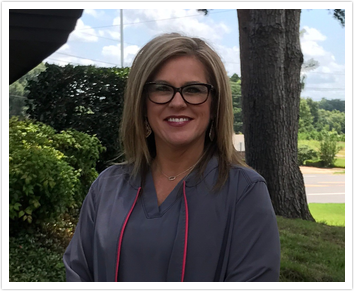 Becky, Insurance Specialist / Office Management
Becky has worked at Giesler Family Dentistry since 1994. She brings a wealth of knowledge and experience to our practice in the areas of insurance and financing dental treatment. Becky strives to work hard for every patient, helping them handle their financial and insurance needs. She has lived in Atlanta all her life and is married to Frank and has two children and five precious grandchildren. Outside of work, she enjoys spending time with her family, shopping, and spoiling her grand-kids. You can catch Becky most Sundays singing in the 1st Baptist Church Choir, as she is also a member of the Praise Team.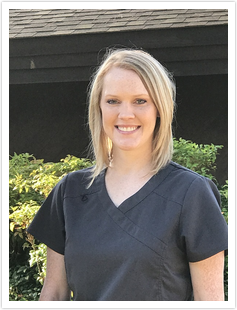 Jessi, Lead Dental Assistant
Jessi has been at Giesler Family Dentistry since 2003. She enjoys interacting daily with our wonderful patients. She enjoys participating in the surgical aspect of dentistry. Especially when she can be a part of alleviating pain or replacing teeth with implants. She has two son's, Eli and Micah. She enjoys spending her downtime outdoors and with her family.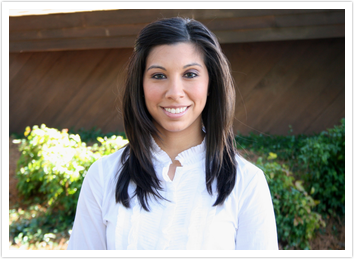 Cheryl, Dental Hygienist
Cheryl was born and raised in Oklahoma City. After graduating from Oklahoma City University in 2006 with a degree in Biology, Cheryl continued her education in Texas by obtaining a degree in dental hygiene in 2008. She moved to Atlanta in 2009 and is slowly becoming a small town girl. She enjoys spending time with friends and family, running, shopping, and playing with her dog, Boo. Cheryl and her husband, James, have one precious baby girl, Kirby.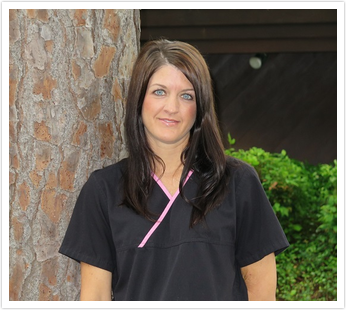 Rhonda, Office Management / Insurance Specialist
Rhonda has been with Giesler Family Dentistry since 2014. She has worked in dentistry since 1992 as an Assistant and is currently our Front Office Coordinator. Rhonda is very knowledgeable in insurance and scheduling treatment. She is mostly involved in our Linden location, but is often in our Atlanta office. In her spare time she enjoys spending time with her son, Logan; As well as being with her friends and family and being outdoors.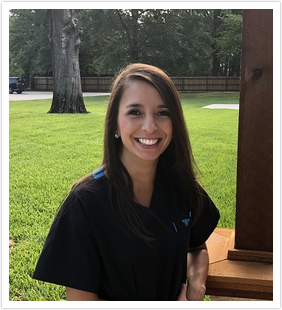 Kayla, Dental Hygienist
Kayla is one of our full-time hygienists who has been with Giesler Family Dentistry since 2017. She is a feisty, fun team member who loves her family and her husband, Seth. Out of the office, she is cheering on her three children, Paisley, Kutter and Cass. As well as hunting, fishing, having quality family time and of course, shopping!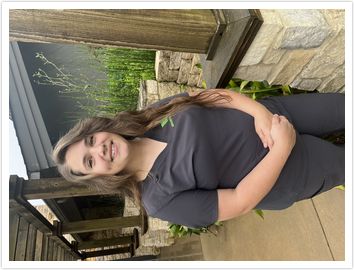 Faith, Hygiene Coordinator
Faith is from the Texarkana area who started working for the practice in June of 2019. Faith is our hygiene coordinator who enjoys interacting with our patients and working on our schedule. During her free time you will find her spending time with her husband fishing or working on their little farm.