Dr. Michael Giesler, DDS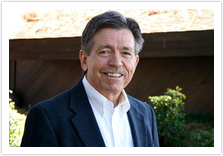 Michael L. Giesler, DDS
Dr. Mike Giesler came to Atlanta, Texas in January of 1977 to practice family dentistry. Since graduating from the University of Texas Dental Branch in Houston in 1976, he has attained Fellowships in the Academy of General Dentistry and the International Congress of Dentists. He continues to pursue continuing education in all areas of family dentistry in order to maintain a dental practice that is current in its techniques, facilities, and equipment. He considers it a privilege to bring state of the art dentistry to Atlanta and the surrounding area and greatly values his time spent with each patient.
Dr. Mike is married to retired school teacher, Diane, who has accompanied him on many mission trips throughout the last 25 years. He has two sons who are practicing dentists. Dr. Lanny and Dr. Cody are now in the same practice as Dr. Mike in Atlanta. Dr. Mike has four granddaughters and four grandsons who continue to bring the family much laughter and joy. Two beautiful daughters-in-law complete the family. He often refers to them as answered prayers.
Dr. Mike, currently, has a staff of twelve ladies. They have dental assisting, dental hygiene, and office management skills that rival most large city staffs, but they also have small town common sense and compassion for each patient. Their goal is to make each patient feel relaxed and comfortable while at Giesler Family Dentistry. Each one of them is a blessing.
These days, Dr. Mike's passion is for the indigent, those who have no means of receiving traditional dental care. He carries out this passion through two organizations, both of which he serves as either board vice-chair or vice-president, the Texas Dental Association Smiles Foundation and Tejas Missions, Inc. The Smiles Foundation sponsors Texas Missions of Mercy throughout Texas and Tejas Missions takes medical and dental teams to Belize, C.A.
Dr. Mike continues to serve his church, First United Methodist of Atlanta, as a Sunday school teacher and loves the fact that his church family is always willing to help with Texas Mission of Mercy or Tejas Mission efforts. He knows he is blessed by their faithfulness and their love for God's people.
When time allows, Dr. Mike loves to snow ski, hike the beautiful trails of North America, cruise the waters of Caddo Lake, fly fish the rivers of Arkansas and Colorado, and bird hunt in West Texas with old friends.
Dr. Mike hopes Giesler Family Dentistry continues to serve the fine people of Atlanta and surrounding areas for many years to come. He greatly appreciates the loyalty of thousands of patients over the years. He can think of no place better to practice dentistry and raise a family, including grandkids.