1 Bayou Dr. Atlanta, TX 75551
105 Church St. Linden, TX 75563
Dentists Serving Atlanta, Texas and Texarkana
At Giesler Family Dentistry, we know how important having a great smile is. We also understand the importance oral health plays in your overall health and wellbeing. That's why Dr. Michael Giesler, Dr. Lanny Giesler, Dr. Cody Giesler and the entire team at our Atlanta, Texas dental practice are committed to providing the highest quality in comprehensive oral healthcare. Giesler Family Dentistry proudly serves the Atlanta and Texarkana area.


Leveraging today's latest technology and education, Atlanta dentists Dr. Michael Giesler, Dr. Lanny Giesler and Dr. Cody Giesler create results that change how you look and feel. Whether you need a routine checkup, or more advanced procedures like a smile makeover, Giesler Family Dentistry, offers a wide variety of procedures to uniquely fit your needs. In addition, our friendly staff ensures your visit to the dentist is affordable and comfortable. If you are searching for a dental home near Atlanta or Texarkana, then look no further. Contact us today at (903) 796-9051.

We invite you to look around our site to learn more about our doctors and our Atlanta, Texas dental practice to see how we can be an integral part of your dental care. We know that the first step towards a beautiful smile begins with selecting a dentist that you can rely on. Check out our smile gallery and see what we can do to transform your smile. Don't hesitate to give us a call if you have any questions, or if you would like to schedule an appointment.
Testimonials
Toothymom (from wellness.com)

What a great dentists office in a great town! moving from out of town and having small children, Dr Giesler's office was amazing! They were kind and efficient and we were in and out before we knew it. The hygienists were knowledgeable and my kids were very much at ease! will definitely be back again!

Bill Smith (from wellness.com)

Their office was one of the quietest, most peaceful places I've ever visited. I was able to relax very easily. I've already told my friends and family about the fantastic experience I had there. They are an absolute expert in the field. I would never feel unsafe or apprehensive in their care. I know that I can trust their motives, and they're not just looking to make money off me. I never have to worry about them pressuring me to get dental procedures I don't need. I love when I leave the dentist and I'm able to feel how much cleaner my mouth is, and I definitely felt that after my appointment here.


Danita LaRue (from Google)

Very friendly and patient. Loved that Dr. Cody and his nurse explained what they were doing to me. Gave me time to relax every once in a while instead of working without stopping thru the whole experience. Loved the lady that cleaned my teeth. Very gentle and my mouth was not sore afterwards. They used gas on me and it really helped me to relax. Would recommend them to anyone.
Appointment request
Need an appointment with a dentist in Atlanta ? Requesting an appointment at our Atlanta, TX family and cosmetic dental office is now easier than ever. Fill out the form below and we'll contact you to find a time that fits your schedule. Start your journey towards a beautiful smile with us today!
Giesler Family Dentistry, PLLC
Atlanta Office
1 Bayou Dr.
Atlanta, TX 75551
Phone: (903) 796-9051
Giesler Family Dentistry, PLLC
Linden Office
105 S. Church Street
Linden, TX 75563
Phone: (903) 756-7721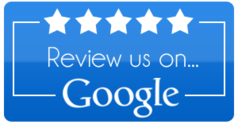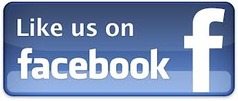 Fill out the contact form below and we will respond as soon as possible
Come See Your Atlanta, TX Dentists, Dr. Micheal Giesler, Dr. Lanny Giesler, and Dr. Cody Giesler , for all Your Dental Needs. We Ensure Your Visit will be Affordable & Comfortable. Call Today! (903) 796-9051!